OUR SUSTAINABLE MISSION: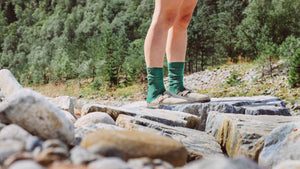 Being bold is the only way
This is what we currently do:

Raw material sourcing
1. We only use 100% organic cotton and wool (GOTS)
2. We have the lowest percentage elastane possible
3. We don't do 1-season products (because we don't like fast fashion and throwing away clothes)
4. We will never throw away or burn products
Impact of supply chain
5. We produce in Europe to reduce transport emission
6. We don't use plastics in our business except for: tape & address labels
7. We will always take back socks (also from our stores) to ensure the products do not get thrown away
Labour conditions
8. Our producer offers a safe working environment (ISO 45001)
9. Our logistic partner in NL is a social workplace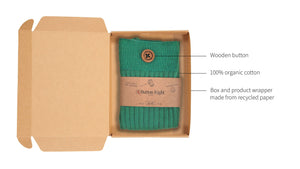 Being bold means being honest
Many clothing companies say they're sustainable. "Eco-conscious" or "Environmentally friendly".
But are they really? Or do they just want to make you feel good?
We do it differently. We use the SASB sustainability reporting guidelines to work towards 100% sustainability. 
So. What can you do?
It's simple. Either buy one of our new sustainable items. Or help us by reducing our current inventory so that our transition to 100% sustainable can be achieved!
Ethan
Regular price

€13,50

Sale price

€13,50
Grayson
Regular price

€13,50

Sale price

€13,50
Dean
Regular price

€40,00

Sale price

€40,00
Jacques
Regular price

€10,00

Sale price

€10,00